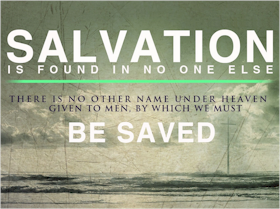 Podcast: Play in new window | Download
Text: 1 Timothy 1:12-17 (Reading by Andy Anderson)
Paul tells Timothy all that Christ had done for him, of his salvation pattern. Saul, as Paul was originally known, caused great havoc in the church (Acts 8:3). He was a great opponent of the cause of Christ! However, because of the exceedingly abundant grace and rich mercy of the Lord, he was able to become a great worker in the kingdom of Christ as his salvation pattern comes to a conclusion in Acts 9.
I. Paul received grace as the first part of his salvation pattern.
A. Saul became Paul by the grace of God (1 Corinthians 15:9-10).
B. Paul received grace in order to preach the gospel (Ephesians 3:7-8; Galatians 1:15-16).
C. Grace reigns through righteousness to eternal life through Jesus Christ (Romans 5:20-21).
D. Paul said we have redemption through His blood, the forgiveness of sins according to the riches of His grace (Ephesians 1:7).
E. God's purpose and grace in Christ saves us (2 Timothy 1:8-11).
II. Mercy was included in his salvation pattern.
A. Paul obtained mercy because he persecuted Christ and the church ignorantly in unbelief (1 Timothy 1:13; Acts 17:30).
B. We are saved through mercy, poured out abundantly on us through Jesus Christ (Titus 3:5-7).
III. Paul was saved in baptism to complete his salvation pattern; We can be saved in like manner!
A. The grace of God brings salvation and has appeared to all men (Titus 2:11; 2 Corinthians 4:15).
B. We are all sinners, justified by the grace of God (Romans 3:23-26).
C. Grace accompanies faith and love in Christ Jesus (1 Timothy 1:14; 2 Timothy 1:13; 2:22; Acts 22:16).
D. Paul received grace and apostleship for obedience to the faith through Christ (Romans 1:5).
E. Though Christ we have access by faith into grace (Romans 5:2).
F. God, who is rich in mercy, saves us by grace through faith (Ephesians 2:4-8).
G. Christians have obtained mercy and proclaim the praises of God (1 Peter 2:9-10; 1 Timothy 1:12, 17).
Paul received grace and mercy. He was then saved when he responded by submitting to baptism in water to be added to the church. All Christians have followed that same salvation pattern. We have received grace and mercy; we are saved when we respond and complete the exact same salvation pattern we see demonstrated by Paul!
---