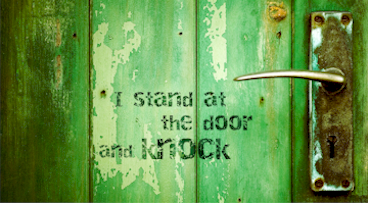 Door Knocking Campaign Distributes Many Fliers
Wow! What an awesome week we have enjoyed together! A special thank you goes out to the campaigners from Wood Avenue Church of Christ in Florence, Alabama who joined us in the work. There were over 2,000 doors knocked on, and many fliers and Heart to Heart publications handed out in the area around the church building. Sonshine Family Camp was a great success, and the gospel meeting was well attended by both the hosting congregation and visitors in the area. Members of this congregation are to be commended for assisting with the planning and participation of the many areas of service.
Give Thanks for the Door Knocking Campaign Effort
"Rejoice always, pray without ceasing, in everything give thanks; for this is the will of God in Christ Jesus for you (1 Thessalonians 5:16-18)." No doubt Paul's joyful words summarize how we all feel about the Wood Avenue mission trip that has just been completed. We rejoice with all of them in their diligent efforts to spread the gospel; we pray that much fruit will be produced, and we are very thankful to everyone who had a part.
After the Door Knocking Campaign Ends
Now that the door knocking campaign has come to an end and the Wood Avenue campaigners have returned to their home in Alabama, what are we going to do here at our home? We must continue the work with with vigor and zeal! There will be contacts to follow up with, and we must continue to spread the gospel throughout the world (Mark 16:15-16). Wood Avenue campaign workers will rejoice with us, pray for our efforts, and be thankful that they had the opportunity to come and work with us. If it is the Lord's will, we may do something like this again in the future.