Thanks to Jim Miller, working with the Gray Church of Christ, for the content of this post.
---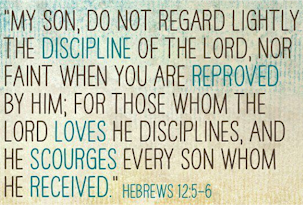 True Love is More Than Just an Emotion
True love involves caring about those around you enough to be tough when necessary. What most people today define as love is really just an act if you ask me and I will tell you why. Love has been redefined so that it no longer includes correction, rebuke or reproof of any kind. Most people today think that love is overlooking the sins of others and just trying to see the good in all people. They tell you that love will not allow chastisement. Preachers and teachers are often accused of lacking love because they rebuke and reprove. If anybody lacks love they are nothing, but by the redefinition of love today you are told that rebuke and reproof do not manifest true love and so the watering down of the word begins.
True Love Will Not Compromise Truth or Overlook Wrong
Preaching and teaching the hard things, the whole counsel of God, is done out of true love for souls and the truth of God. Today the liberal will not tell you that one way God shows his love is by chastening (Hebrews 12:6), and parents do the same (Proverbs 13:24). True love necessitates chastisement. True love will not compromise truth or overlook wrong. The liberal flatterer and the compromiser are the ones who lack true love. They are only interested in themselves.
Today men and women are taught that love will not permit you to hate anything. "If one hates, he doesn't love" expresses the attitude. Yet, all through the Bible we are taught to hate certain things. The Psalmist said, "I hate every false way" (Psalm 119:104). Christ hates iniquity (Hebrews 1:9) and false doctrine (Revelation 2:15). Solomon said of God, "These six things doeth the Lord hate: yea, seven are an abomination unto him" (Proverbs 6:16). Yet, God is love (1 John 4:8).
Genuine Love Produces Obedience
The liberal's redefinition of love seeks to nullify obedience. "If we love God with all our hearts, he will overlook a lack of strict obedience to his will" is their idea today. However, strict obedience to Gods word is how we show our true love. John wrote, "But whoso keepeth his word, in him verily is the love of God perfected…" (1 John 2:5). Genuine love produces obedience. One who will not obey does not love as he ought to love. The liberal just sees one side of God. They forget that God is a God of severity as well as a God of goodness.
True Love Rebukes When Needed
There are a good many things the liberal will try to pass off as love which are not really love. Their disposition is to treat love as some kind of sweet, syrupy kind of sentimentalism. This is clearly shown by the liberal with reference to the comments that they make when it becomes necessary to rebuke the doctrinal or ethical errors of a brother. Liberals most often act as if the man who rebukes the errors of another does not have love for him. The fact is, a good many of the rebukes which are made spring from true Christian love.
When one recognizes that this brother needs to be rebuked to call him back to the way of truth the liberal will stand against doing so when we have clear examples such as the manner of Paul, who from a spirit of love, withstood Peter to his face (Galatians 2:11-14). Paul manifested the spirit of true love toward Peter in rebuking him. Had he ignored Peter's conduct, Peter might have continued in his sin and lost his soul; we do know that Peter stood condemned. Yet, Paul's rebuke called him back to the way of righteousness; he restored his brother, covered a multitude of sin, and saved a soul from death.
We simply must recognize that sometime it is for the best good of a man for him to be rebuked and punished! When it is for the man's good, the one who truly loves him will administer such a rebuke and punishment.
The True Meaning of Love Must Be Retained
The redefining of words such as love so as to remove the true meaning has a stranglehold in many churches today. I warn you, beware these men who preach smooth things teaching all is peace and love without correction and with no intent in preaching the whole counsel of God. They will surly lead you to hell.
---

Jim Miller
publishes
The Keys Of the Kingdom
and preaches at the
Gray Church of Christ
13 Liberty Avenue
Gray, Maine 04039
207-299-0454
Thanks to Jim Miller, working with the Gray Church of Christ, for the content of this post.
---

Sorry I'm Late But…
I will be the first to say yes there are at times legitimate reasons to be late for class or services. That is not what I am going to address here, so do not get your knickers in a bunch.
Every Christian knows that the first day of the week is the Lord's day and that they need to be prepared both physically and mentally for that day of worship. The same concept applies to mid-week Bible study and Gospel meetings and any other times the church comes together, such as an all sing night etc.
There are times when illness or some unforeseen event will keep us from assembling however, for a Christian who knows full well the times and places for which they are to assemble, for them to be in the habit of saying, "Sorry I'm Late", and not to be ready for these known events, something is very wrong.
What Could Be More Important?
How can a Christian follow Matthew 6:33 and not care enough to be up and ready or to allow something to come between them and God? You have to ask what could possibly be more important than one's worship of our Creator. We know the the times set aside for Bible classes and we know exactly what time we meet for worship. We know the dates and times of Gospel meetings and are given plenty of advance notification to arrange to be present. Why would we be saying, sorry I'm late?
Do you really believe that God is pleased when you allow things to come before Him? When you come in late, and even though it may be a small distraction to those already singing, praying or studying, do you think God is pleased with your actions? You know whether you're the type that might need to get up a little earlier in order to get ready on time. You know that there is a set time for each meeting. You know that Bible study and class are important and needed and the times that they begin. You know well the scripture that tells us not to forsake the assembling of ourselves together as is the manner of some (Hebrews 10:24-26).
You can not live by the old adage better late than never. Honestly answer this question; what is more important than your service to God? What could possibly be that important?
Is There A Heart Problem?
We have a real heart problem today when we have gotten used to brother so and so always being late. We have come to expect it and accept it. Instead, we should be explaining that it is not acceptable and teach him the importance of being on time, or even early. This is not to mention the fact that most who show up late are the first ones to head for the door as soon as the service is over. This clearly shows a heart problem and that brother so and so wants to do other things that are more important to him.
Personally, I look forward to the first day of the week and any other meetings decided upon. It gives me time to learn what God expects of me and it brings me joy to know I am doing what my Creator expects of me. Frankly, I don't believe we spend enough time even on Sunday when we set aside a mere two hours in the morning and maybe an hour in the evening for worship to God. I would like to think I would have been one of the first in attendance to hear Paul preach and be one of the last to leave when he ended his preaching at midnight. But I digress…
Make Preparations And Plan Ahead!
Decide to stop saying, "Sorry I'm Late." You know you need to be in Bible class and most do not even start until between nine and ten am. You have several hours to get ready before hand and you know the night before what day it will be when you awake. We need to find a way to instill in the hearts of men a true love of God and His Word. That is what it really boils down too when you think about it.
Do yourself a big favor: set out your clothes the night before, set your alarm plenty early so you have time to get ready and eat and do everything else you need to do so that you can be on time. Do these things and you won't be saying, "Sorry I'm Late" anymore! After all God is waiting on you.

---

Jim Miller
publishes
The Keys Of the Kingdom
and preaches at the
Gray Church of Christ
13 Liberty Avenue
Gray, Maine 04039
207-299-0454