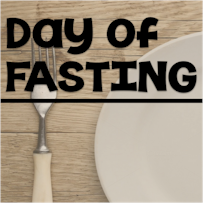 Podcast: Play in new window | Download
Fasting is Abstaining from Food.
Have you ever gone a while without eating? I can remember going just one full day without eating a bite. This was several years ago, but that was the one and only time I attempted fasting. That was just to see if I could do it, and I did.
Why do people want to go without eating? Some want to lose weight, and others are usually mourning about something. However, some people may decide to fast for religious significance.
Why Were They Fasting?
The LORD asked Zechariah the same question. Those who were fasting, why did they fast? Did they do that to benefit themselves, or to seek God (Zechariah 7:1-6)? What would we say? Do we do things because we want to do something, or because we want to draw closer to God?
Fasting is Exercising Christian Liberty.
Fasting is a good example of exercising Christian liberty. The apostle Paul explained to the Romans that we should not do things for ourselves, but unto God (Romans 14:1-8). It doesn't matter if we fast or not; what matters is that we truly belong to the LORD.
Christian Fasting Should be in Secret.
Even Jesus has a word of caution regarding fasting. We should not appear to men to be fasting; rather we should do it in secret. The people in the day of Zechariah had the same problem; they wanted to be seen doing it (to appear religious), and he wondered whether it was necessary to continue doing it. Jesus says do not fast to be seen by men, but fasting in secret will give a hidden reward (Matthew 6:16-18).