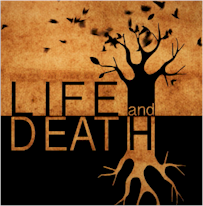 What could be more important than a matter of life and death? How about eternal life and eternal death?
Harry Houdini (March 24, 1874-October 31, 1926) was considered to be one of the world's greatest magicians. He performed many escape acts, and even intended to perform one final escape act, a matter of life and death, namely his own. His widow, Bess, kept a candle burning in the window for 10 years after his death. She claimed that she hoped to communicate with him through a séance, but never could. Finally, on the tenth anniversary of his death, his wife blew out the candle realizing he could not return from the grave.
The Bible states: "What man can live and not see death?  Can he deliver his life from the power of the grave (Psalm 89:48)?" Houdini could not deliver his life from the power of the grave, and neither can we.  The Bible further states, "And as it is appointed for men to die once, but after this the judgment (Hebrews 9:27)…" We cannot return to this earth after death; rather, we will face judgment.
Heaven awaits those who have obeyed the gospel and have lived the faithful Christian life; Hell awaits those who have not. We have one lifetime to make the right choices, and then we will be judged according to our works (Revelation 20:12-15). What will we choose? What have you chosen so far? Do you need to make an informed change? Remember, this choice is, spiritually, a matter of life and death.
---