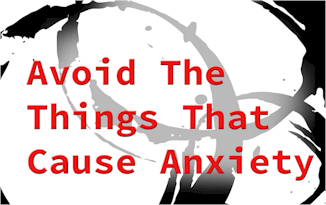 Podcast: Play in new window | Download
Anxiety and Comfort for Christians
Christians Have Anxiety?
Someone has written that an average person's anxiety is focused on a few major areas:
40% of anxiety concerns things that will never happen. No point in worrying about these!
30% of anxiety is about things that have happened in the past and can't be changed.
12% of anxiety is over criticism by others. We have no control of others!
10% of anxiety is health oriented. Health gets worse when we are stressed and anxious!
8% of anxiety is related to real problems that we can be face and possibly address.
Christians Should Take Comfort, Not Have Anxiety.
Look at 1 Peter 1:3-5, "Blessed be the God and Father of our Lord Jesus Christ, who according to His abundant mercy has begotten us again to a living hope through the resurrection of Jesus Christ from the dead, to an inheritance incorruptible and undefiled and that does not fade away, reserved in heaven for you, who are kept by the power of God through faith for salvation ready to be revealed in the last time."
These are some reasons that Christians should let go of anxiety and take comfort:
Take comfort because we have experienced God's mercy (1 Peter 1:3a).
Take comfort because we have been born again (1 Peter 1:3b). We have another chance to have God as our father!
Take comfort because we have a living hope (1 Peter 1:3c).
Take comfort because we have a guaranteed inheritance in heaven (1 Peter 1:4).
Take comfort because we are kept by God's power (1 Peter 1:5).
Christians need more comfort? Why? Look at all that God has already provided to comfort us when we are His children!
---