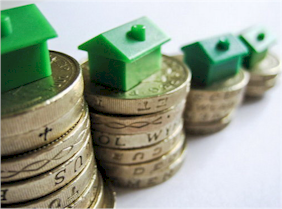 Beware of things and coveting them.
"And he said unto them, take heed, and beware of covetousness: for a man's life consisteth not in the abundance of the things which he possesseth" (Luke 12:15).
The story is sometimes told of a country boy who was invited by a very wealthy uncle to visit New York City. It was the first time the young man had ever been away from his home in the hills and he was filled with wonder. He spent his first day window shopping on Fifth Avenue. That evening his uncle asked him what he thought of the 'Big Apple.' The boy hesitated a moment and then said, "Well, uncle, I never saw so many things in all my life that I could so easily do without!"
Has it ever occurred to you that much of what you want you don't really need? This week's necessity is destined for next week's garage sale. Things just don't satisfy. Beware of things owning you instead of you owning them.
The Bible offers some sobering thoughts regarding the things that are really important. Jesus asked, "…what is a man profited if he gain the whole world, and lose his own soul? Or what shall a Man give in exchange for his soul" (Matthew 16:26). Paul wrote, "But godliness with contentment is great gain. For we brought nothing into this world and it is certain we can carry nothing out" (1 Timothy 6:6-7). The important question is not, "How much do we have?, but, "How do we use what we have?"
I do not mean to suggest that there is anything inherently wrong in having things. I do, however, want us to remember and beware of things that can never make us truly happy.
Our most urgent need is still to know and obey Jesus Christ. All the things in the world cannot compensate for our failure to do so come Judgment Day. Have you learned of Him and responded to His love for you?
---