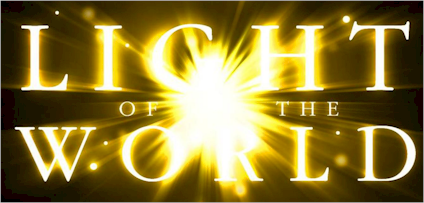 Podcast: Play in new window | Download
Jesus is the light of the world (John 8:12).
John explained that the world was in darkness until Jesus, the true Light, came into the world to give it light (John 1:4-9). As long as He was in the world, He was the light of the world (John 9:5). Jesus was not in the world for a very long period of time. In fact, when the time would come to leave the world, He would be sure the light would still shine.
Jesus also said to His disciples, "You are the light of the world. A city that is set on a hill cannot be hidden. Nor do they light a lamp and put it under a basket, but on a lampstand, and it gives light to all who are in the house. Let your light so shine before men, that they may see your good works and glorify your Father in heaven (Matthew 5:14-16).
Just as Jesus let His light shine in the world, so must His disciples. We are His disciples today! We must follow Him (1 Peter 2:21), letting our lights shine and being the light of the world today! John said, "But if we walk in the light as He is in the light, we have fellowship with another, and the blood of Jesus Christ His Son cleanses us from all sin (1 John 1:7)."
Are you walking in the light and letting your light shine as Jesus did?
---