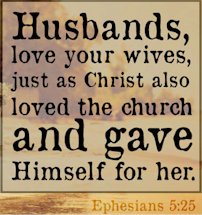 One cannot accept Christ and reject His church, or accept the church and reject Jesus. The two are inseparable.
"Husbands, love your wives, even as Christ also loved the church, and gave himself for it" (Ephesians 5:25).
It is impossible to separate Christ from his church. Without Christ there would be no church, and without the church Christ's mission would have been incomplete. It must be clearly understood that one cannot accept Christ and reject his church, or accept the church and reject Jesus. The two are inseparable.
His relationship to the church is set forth in Scripture. The purpose of his coming was to build the church (Matthew 16:18). His love for the church moved him to give himself for her (Ephesians 5:25) His blood was shed to purchase her (Acts 20:28). And, he is her head today (Colossians 1:18).
What is the church? It is not a building, a social club, or a political action committee. It is God's spiritual family (1 Timothy 3:15). In relationship to its government it is called a kingdom. In regard to its organization it is called a body. In respect to its relationship to the world it is called the church, meaning the "called out."
The church consists of saved men and women. The Lord adds the saved to the church (Acts 2:47). How, then, does one become a part of the church? According to the Bible, the only real au­thority on the subject, citizenship in the kingdom comes through the new birth (John 3:3,5,7). Membership in the body comes by baptism into it (1 Corinthians 12:13). And, one is added to the church by the Lord upon the basis of faith, repentance, and baptism (Acts 2:37-47).
Is it possible to accept Jesus, but reject his church? No! Can one be saved outside of the church? No! All of the saved are in Christ's church today (Acts 2:47;4:12). Hear God's word, believe it, and obey it. The Lord will add you to his church and you will be a Christian, nothing more, nothing less (Acts 11:26).
---