Posts
Powered by GTranslate - multilingual website solutions.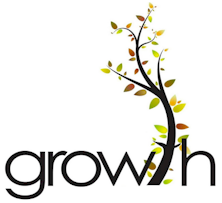 People may not have expected it, but God provided church growth when they were scattered.
"…they that were scattered abroad went everywhere preaching the word" (Acts 8:4).
One cannot help but admire the dedication of early Christians. Everywhere they went they preached, and where they preached they were persecuted. Yet, there was church growth as they continued to uphold Christ before the world.
Our circumstances are not nearly so difficult, yet our efforts are often meager in comparison. Perhaps it is because we lack the dedication, determination, and diligence which so often characterized first century Christians.
Their dedication is seen throughout Luke's history of the church in Acts, from the first account of persecution in chapter 4 to the close of the book. Their faith was unshakable. They would gladly forfeit their freedom (Acts 4:1-3), their wealth (Acts 4:36-37), and even their lives (Acts 7:59) for Jesus.
Their determination was such that no matter what, they preached Christ crucified. When told not to preach anymore in his name, Peter and John responded, "We cannot help but speak the things which we have seen and heard" (Acts 4:20). Those who fled from Jerusalem because of persecution "went everywhere preaching the word." The story of Jesus could not be censored. Early Christians were determined to tell others of Him and church growth resulted as the lost came to Christ.
And, they were diligent. Theirs was not a once a week religion. "Daily in the temple and in every house they ceased not to preach Jesus" (Acts 5:42), and the church "increased in number daily" (Acts 16:5). Church growth was fast. The church grew and multiplied because early Christians worked diligently.
Yes, it takes dedication, determination and diligence to do the Lord's work. But, God promises success to those who are willing to give it everything they have. Are you working for Him? Are you a child of His?
---