Earlier today, our power went out. What does one do without power? There is:
No television to watch
No video game to play
No music to listen to
The list goes on and on
It appears that one must just suffer until the power comes back on.
But are you missing more than electricity?
Lewis Jones wrote a familiar hymn, "There is Power in the Blood."
Podcast: Play in new window | Download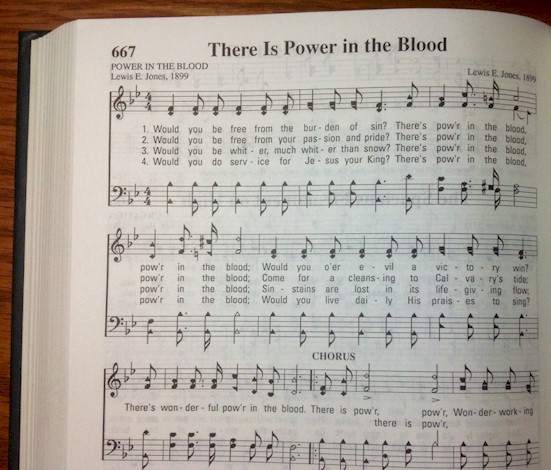 Imagine how powerful the blood of Christ is!
Is is cleansing our sins, and it never runs out! "If we walk in the light as He is in the light, we have fellowship with one another, and the blood of Jesus Christ His Son cleanses us from all sin (1 John 1:7)."
Christ's blood will continue to cleanse us as long as we live for Him!
Paul said, "In Him we have redemption through His blood, the forgiveness of sins, according to the riches of His grace (Ephesians 1:7)."
Isn't it powerful that our sins can be removed?
The Word of God is "living and powerful, and sharper than any two-edged sword, piercing even to the division of soul and spirit, and of joints and marrow, and is a discerner of the thoughts and intents of the heart (Hebrews 4:12)." No other power can tell us our past, history, and future.
Only the power of God's Word can help us avoid eternal destruction and embrace eternal life.
It even includes instructions! His Word, "lives and abides forever (1 Peter 1:23)."
Do you have true power – God's power?