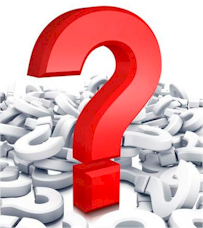 Don't waste your time with foolish questions.
A young man, seeking to entrap the Scottish preacher, John McNeil, sent the following note to the preacher with the request that it be answered publicly: "Dear Mr. McNeil, if you seek to enlighten young men, would you kindly tell me who Cain's wife was and where he got her?" McNeil read the note and then responded, "I love young men – inquirers for truth especially – and should like to give this young man a word of advice: Don't lose your soul inquiring about other men's wives." Talk about foolish questions.
Critics of the Bible are always looking for ways to entrap believers with foolish questions. "If your God is omnipotent (all powerful)," they ask, "can he make a square circle? If your God is so great and can do anything, can he make a rock so big he cannot lift it?" Obviously, both are foolish questions that seek the impossible! What is the Christian's response?
Paul admonished Timothy: "But foolish and unlearned questions avoid, knowing that they do gender strifes. And the servant of the Lord must not strive; but be gentle unto all men, apt to teach, patient, in meekness instructing those that oppose themselves; if God peradventure will give them repentance to the acknowledging of the truth; and that they may recover themselves out of the snare of the devil, who was taken captive by him at his will" (2 Timothy 2:23-26).
We can have great confidence in the Bible and the God it reveals. There is no reason for us to doubt the divine record or anything it says about our God or His Son! The Bible is the most important book ever written. It was not the product of human minds, but the divine mind (2 Timothy 3:16-17). Doubters may wish to throw suspicion upon the sacred text with foolish questions, but it will stand long after every critic has been silenced.
The Bible may not answer every question we ask, but we may be confident that the answers found therein are right. With the Psalmist, we should cry out, "Open thou mine eyes that I may behold wondrous things out of thy law" (Psalm 119:18).
Would you like to know more? Asking about the salvation of your soul is not on the list of foolish questions.
---