Posts
Powered by GTranslate - multilingual website solutions.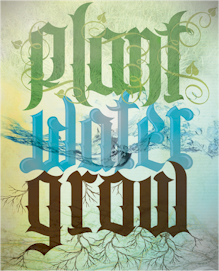 God gives the increase when we do our part.
Last week was a wonderful, if tiring, week at Fort Hill camp and I was happy to be able to participate. There were 111 campers, 50 staff members, and 8 cooks. All the workers had one common purpose: share the good news of Jesus Christ with the campers.
Every day included morning devotionals, Bible classes, songs, prayers, scripture readings, evening assemblies, fire circle devotionals, and evening cabin devotionals. The opportunities to feed on the Word that God gives were abundant.
As the week unfolded and progressed, some of the campers themselves participated as well. In fact, many took part in the above activities. Then, as a result of the planting and watering of God's Word, some began to probe and ask questions regarding the lessons, showing they were serious about learning of God and His love for us. By the end of the week, there were six baptisms (including two in my Bible class) and six restorations, once again showing how God gives the increase to the church. No doubt many may have heard the truth before coming to camp, and yet there were some who began to hear the gospel preached there for the very first time.
Paul seems to describe this week: "I planted, Apollos watered, but God gave the increase (1 Corinthians 3:6)." We planted many seeds this week; we watered many seeds this week. Some seeds may even yet be waiting to sprout. If we do our part, God certainly will do His. God gives the increase! Have you responded to the love God shows us in the sacrifice of Jesus for our sins? Can he count you in that increase?
---