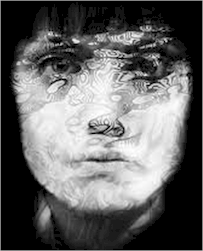 Your reflection reveals you and shows where you need to improve.
We often look at our reflection. At times we may see ourselves reflected in water; other times we look in a mirror. Are you fully satisfied with what you see in your reflection, or do you need change? Do you need to fix or improve something in order to be satisfied with what you observe?
Proverbs 27:19: "As in water face reflects face, so a man's heart reveals the man." Your reflection reveals your heart.
James 1:23-25: "For if anyone is a hearer of the word and not a doer, he is like a man observing his natural face in a mirror; for he observes himself, goes away, and immediately forgets what kind of man he was. But he who looks into the perfect law of liberty and continues in it, and is not a forgetful hearer but a doer of the work, this one will be blessed in what he does." Keep your reflection in mind.
Hebrews 4:12: "For the word of God is living and powerful, and sharper than any two-edged sword, piercing even to the division of soul and spirit, and of joints and marrow, and is a discerner of the thoughts and intents of the heart." God's Word truly reveals your reflection.
Putting the aforementioned verses together, we must look deep into ourselves. We must be honest with ourselves about what we see. Is the Word of God there? When we look deep into the word of God, do we see a description of ourselves? Does your reflection truly show the Word of God the way you want it to?