Old
-
G
E
L
N
D
J
J
R
1S
2S
1K
2K
1C
2C
E
N
E
J
P
P
E
S
I
J
L
E
D
H
J
A
O
J
M
N
H
Z
H
Z
M
New
-
M
M
L
J
A
R
1C
2C
G
E
P
C
1Th
2Th
1T
2T
T
P
H
J
1P
2P
1J
2J
3J
J
R
-
Topical
-
All
-
Archive
Podcast: Play in new window | Download
Text: John 8:31-32
Opening Comments
When the trials are past (3rd verse)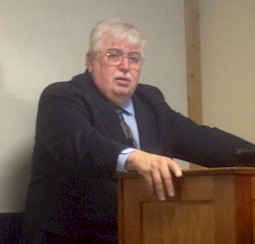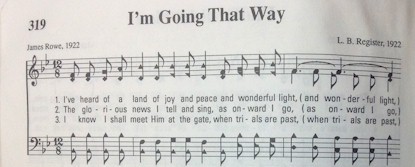 Introduction
A. Jesus said if we abide in His Word we are His disciples
1. We shall know the Truth
2. This Truth will set us free
B. Tonight we will look at four of these truths
Body
I. THERE IS REDEMPTION FOR THE SLAVE – Ephesians 1:7
A. In Him refers to in the Beloved of Ephesians 1:6
B. We have redemption
1. To redeem one by paying the price
2. A releasing effected by payment of ransom
3. Deliverance
C. Note the change from adoption in Ephesians 1:5 to redemption of a slave or a captive
D. Through His blood
1. There is no redemption without His blood – Hebrews 9:22
2. It is not possible that the blood of bulls and goats can take away sin – Hebrews 10:4
E. The forgiveness of sins
1. Release, as from bondage, imprisonment
2. Forgiveness, pardon, of sins
3. Letting them go, as if they had not been committed
II. RECONCILIATION FOR THE ENEMY – Romans 5:10.
A. Man is reconciled to God and not God to man
1. Reconciled – to change, exchange, as coins for others of equivalent value
2. To reconcile those who are at variance
3. Return to favor with, be reconciled to one
4. To receive one into favor
B. Man departed from God so man needs to return to God
C. How are we reconciled?
1. By the death of the Christ and then we will be saved by His life – Hebrews 7:25
D. How are we saved by his life?
1. By being added to the church – Acts 2:47
2. By Him providing a way of escape – 1 Corinthians 10:13
3. By Him providing mercy and grace to help in time of need -Hebrews 4:15-16
4. Because He is reigning over all things – 1 Corinthians 15:25-26
III. REGENERATION FOR THE SINNER – Titus 3:5
A. The only washing relating to Christianity is baptism – John 3:1-12; Acts 22:16
B. The renewing process is accomplished by the knowledge of the Word of God – Romans 12:2
1. The mind is renewed – Romans 12:2
2. The mind is renewed by knowledge – Colossians 3:10
C. The Holy Spirit works through the knowledge He has given to renew the inner man
IV. RESTORATION FOR THE WANDERER – Galatians 6:1
A. A Christian might be overtaken in sin, but not be devoted to it – 1 John 1:8-2:2
B. Overtaken – to take one by forestalling him by surprise, detect
C. Restore – to render fit, sound, complete; to mend, to repair
Conclusion
A. Redemption for the slave
B. Reconciliation for the enemy
C. Regeneration for the sinner
D. Restoration for the wanderer
E. Obey while you have time!