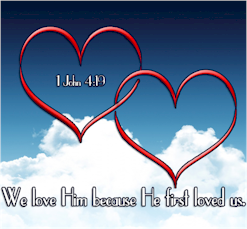 Podcast: Play in new window | Download
Insight and Perspectives on Love
Some words may mean different things to different people. For example, ask some people what love is. You are likely to get a variety of definitions. Consider what a group of kids age 4 thu 8 have said about love (Listen to the Audio).
These definitions from the children are very entertaining. Yet, they all have great insight and perspectives on love. For true and complete insight on love, we need to turn to the message of love in God's Word.
Consider these perspectives on love from God's Word from the as defined by:
Paul in 1 Corinthians 13:4-8. (Perspectives on love here focus on being unselfish)
John in 2 John 6; 1 John 2:5; 3:18; 5:3. (This perspective on love involves our deeds and how we live)
Jude in Jude 20-23. (This perspective on love recognizes God's grace and requires compassion for others)
Jesus in John 14:15, 23. (This perspective on love requires obedience in keeping His commandments)
Understanding How God Loves Helps Us Love
The Bible is all about God's love for man, and how man should love God in return (1 John 4:19). By understanding how God loved us, we can better understand how to love Him. Once we decide to love Him, there is nothing external that can separate us from the love of God in Christ Jesus (Romans 8:39). But is there anything that can separate us from loving God? Only ourselves, as demonstrated by those in Ephesus. They chose to leave their first love (Revelation 2:1, 4).
Our love for God must be everlasting, even to the point of death. We must demonstrate our love by keeping His commands and always being faithful to Him. Have you learned His commandments and responded to them with obedient action?
---