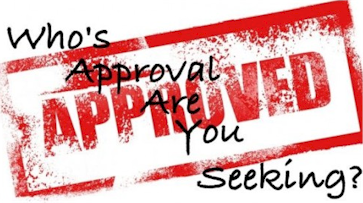 Is it more important to be pleasing men, or God?
Someone, when asked the secret to success, replied: "I don't know the key to success, but the key to failure is trying to please everybody." He was right on target. Those of us who seek to preach and teach Jesus would be wise to keep those words in mind and be aware of whether we are pleasing men, or God.
The apostle Paul warned the churches of Galatia: "I marvel that ye are so soon removed from him that called you into the grace of Christ unto another gospel: which is not another; but there be some that trouble you, and would pervert the gospel of Christ. But though we, or an angel from heaven, preach any other gospel unto you than that which we have preached unto you, let him be accursed. As we said before, so say I now again, if any man preach any other gospel unto you than that ye have received, let him be accursed. For do I now persuade men, or God? Or do I seek to please men? For if I yet pleased men, I should not be the servant of Christ" (Galatians 1:6-10). It's clear that Paul was more interested in pleasing God than men!
Jesus was far more interested in pleasing His Father than in pleasing men. The Pharisees (a sect of Judaism) found His message terribly offensive. The disciples came to their Lord and said, "Do you not know that the Pharisees were offended…" (Matthew 15:12). The Lord responded: "Let them alone, they be blind guides of the blind. And if a blind man guides a blind man, both will fall into a pit" (Matthew 15:14). Jesus clearly demonstrated whether He would please men, or God. Jesus had not come to court the favor of men. His aim was to please His Father (John 5:30).
We will never succeed in our service to Christ until we are more concerned with pleasing God than men. Our message must not be determined by what people want to hear, but what God wants us to say. The charge to Timothy is still valid. "Preach the word; be ready in season and out of season; reprove, rebuke, exhort, with great patience and instruction. For the time will come when they will not endure sound doctrine; but wanting to have their ears tickled, they will accumulate for themselves teachers in accordance with their own desires; and will turn away their ears from the truth, and will turn aside unto myths" (2 Timothy 4:2-4). In essence, you know whether you should seek to be pleasing men, or God. Don't be a people pleaser. There is no success when we seek to please men. There can be no failure when we please God. Who do we seek to please? Have you started seeking to please Him by accepting His salvation?
---

Content by Roger Rush


Visit Roger at the 6th and Washington Street Church of Christ in Marietta OH.
Return to the Home Page