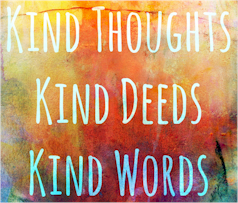 Podcast: Play in new window | Download
Text: Proverbs 12:5-6:  "The thoughts of the righteous are right, but the counsels of the wicked are deceitful. The words of the wicked are, "Lie in wait for blood," but the mouth of the upright will deliver them."
Thoughts are revealed, not hidden. Are they righteous or wicked?
Sometimes we think before we speak (or so we should); other times words just roll off of our tongues.  Based upon what we say, others can tell if we are righteous or wicked. See where your words fall and what they reveal of the thoughts that in your mind.
I. What are the thoughts of the righteous (Philippians 4:8)?
A. Whatever things are true
B. Whatever things are noble
C. Whatever things are just
D. Whatever things are pure
E. Whatever things are lovely
F. Whatever things are of good report
II. What are the counsels of the wicked?
A. Every thought of man's heart was only evil continually (Genesis 6:5).
B. The imagination of his heart was evil from his youth (Genesis 8:21).
C. They lie in wait to shed blood, lurking secretly for the innocent without a cause (Proverbs 1:10-11).
III. What are the words of the wicked?
A. "Lie in wait for blood (Proverbs 12:6)."
B. The LORD hates hands that have shed innocent blood (Proverbs 6:16-19).
IV. What does the mouth of the upright do?
A. It delivers them (Proverbs 12:6).
B. Jesus prayed, "And do not lead us into temptation, but deliver us from the evil one (Matthew 6:13)."
Wicked individuals think wicked thoughts and say wicked things, leading to wicked actions. Righteous individuals think good thoughts, say good things, and do good deeds. The wicked will enter eternal destruction (Revelation 21:8), while the righteous will enter into eternal life (Matthew 25:46).
What are we thinking, saying, and doing? Where will we spend eternity? Is change needed? Start by aligning your thoughts with God's Word, then accept His salvation.
---