Posts
Powered by GTranslate - multilingual website solutions.
Thanks to
Johnny O. Trail
from the
Sycamore Chapel Church of Christ
for the content of this post.
---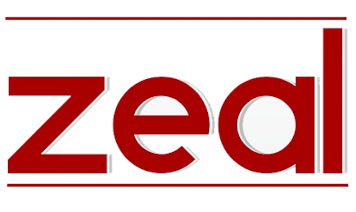 Our zeal for Christ and His church should be seen.
It is easy for the people of God to become discouraged and lose their focus at times, lose their zeal. Scripture encourages Christians to maintain their zeal for serving God. Titus 2:11-15 says, "For the grace of God has appeared, bringing salvation for all people, training us to renounce ungodliness and worldly passions, and to live self-controlled, upright, and godly lives in the present age, waiting for our blessed hope, the appearing of the glory of our great God and Savior Jesus Christ, who gave himself for us to redeem us from all lawlessness and to purify for himself a people for his own possession who are zealous for good works."
We are to be "zealous for good works" as laborers in God's vineyard. Zealous is defined as "ardently active, devoted, or diligent; full of, characterized by, or due to zeal." Suffice it to say that we are to be "ardently active" in doing good things for the benefit of the kingdom of God. This being the case, there are several areas wherein we need to renew our zeal.
One area that the church seems to lack enthusiasm for is personal evangelism. God wants Christians to be zealous for winning souls to Christ. I Peter 2:9-10 says, "But you are a chosen race, a royal priesthood, a holy nation, a people for his own possession, that you may proclaim the excellencies of him who called you out of darkness into his marvelous light. Once you were not a people, but now you are God's people; once you had not received mercy, but now you have received mercy."
All Christians are part of the "royal priesthood." That is, we are intercessors on behalf of God to people who are outside of Christ. There is no such thing as a clergy and laity class in the church. All the people of God are priests who are expected to teach their fellow man about Jesus. Thus, we need to realize that God expects every single one of us to be teaching alien sinners about Jesus and have zeal in doing so.
The great commission was not just for the twelve apostles. God expects every one of His disciples to be working at converting people to Christ. John 4:35 says, "Do you not say, 'There are yet four months, then comes the harvest'? Look, I tell you, lift up your eyes, and see that the fields are white for harvest." Without reapers working with zeal, the harvest will turn to rot and ruin.
Christians need to renew their zeal for restoring erring Christians. Galatians 6:1 "Brothers, if anyone is caught in any transgression, you who are spiritual should restore him in a spirit of gentleness. Keep watch on yourself, lest you too be tempted." Many congregations of the Lord's people could increase attendance significantly if they were able to restore those who simply dropped out of service in the church. That being said, there must be an effort that is made to demonstrate that we are concerned about people who have become apostate.
God's people need to renew their zeal for church attendance. We receive so many blessings from assembling with the saints in the presence of God. It is a tremendous source of encouragement to be around people who are in accord regarding their service toward God. In reality, we need to be present for every service of the church. Hebrews 10:24-25 says, "And let us consider how to stir up one another to love and good works, not neglecting to meet together, as is the habit of some, but encouraging one another, and all the more as you see the Day drawing near."
As the aforementioned passage states, assembling allow us to "stir up one another to love and good works." In congregational settings, we are made privy to situations with brethren and people in our communities who might need benevolent assistance. Sometimes we become aware of things that were previously unknown regarding our own brethren. A group of likeminded people with zeal can accomplish much good. Everybody needs a good "stirring up" ever once and a while.
We are admonished in scripture to be zealous for good works. As representatives of Christ, we must allow our enthusiasm, our zeal, for Christ and His church to be seen by those around us. If we show no passion and zeal for our Christianity, the world around us might very well assume that our devotion is hollow in its final summation.
---

Johnny O. Trail preaches at the Sycamore Chapel Church of Christ
2699 Old Clarksville Pike
Ashland City, TN 37015

615-746-8624