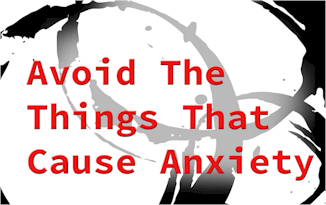 Podcast: Play in new window | Download
Anxiety and Comfort for Christians
Christians Have Anxiety?
Someone has written that an average person's anxiety is focused on a few major areas:
40% of anxiety concerns things that will never happen. No point in worrying about these!
30% of anxiety is about things that have happened in the past and can't be changed.
12% of anxiety is over criticism by others. We have no control of others!
10% of anxiety is health oriented. Health gets worse when we are stressed and anxious!
8% of anxiety is related to real problems that we can be face and possibly address.
Christians Should Take Comfort, Not Have Anxiety.
Look at 1 Peter 1:3-5, "Blessed be the God and Father of our Lord Jesus Christ, who according to His abundant mercy has begotten us again to a living hope through the resurrection of Jesus Christ from the dead, to an inheritance incorruptible and undefiled and that does not fade away, reserved in heaven for you, who are kept by the power of God through faith for salvation ready to be revealed in the last time."
These are some reasons that Christians should let go of anxiety and take comfort:
Take comfort because we have experienced God's mercy (1 Peter 1:3a).
Take comfort because we have been born again (1 Peter 1:3b). We have another chance to have God as our father!
Take comfort because we have a living hope (1 Peter 1:3c).
Take comfort because we have a guaranteed inheritance in heaven (1 Peter 1:4).
Take comfort because we are kept by God's power (1 Peter 1:5).
Christians need more comfort? Why? Look at all that God has already provided to comfort us when we are His children!
---
Podcast: Play in new window | Download
I suppose a certain level of anxiety is part of living on this side of eternity.
I haven't yet met the person—even in the family of God—who lives a completely carefree life.
Do you worry at times? Get stressed out?
I sure we're the first ones to struggle with it. It seems like every page of Scripture says something about it.
Take this one, for example. To one of his favorite churches Paul wrote: "Finally, my brethren, rejoice in the Lord" – Philippians 3:1
In other words, Paul seems to be saying, "Okay, because of everything I've already written to you, rejoice in the Lord."
If there's a command that's harder to obey all the time, I don't know what it is.
Humanly speaking, there's a lot not to rejoice about.
A woeful economy. Increasing secularism. Spiritual apathy.
More personally . . . the physical effects of aging, health concerns, family worries, job uncertainty.
How do you rejoice in that?
I don't think you can, at least not on the face of it.
This is why Paul puts the last little prepositional phrase in there: "In the Lord."
Rejoice in the Lord – Philippians 3:1
Rejoice in the Lord always – Philippians 4:4
More than that, we also rejoice in God through our Lord Jesus Christ – Romans 5:11
Truth is, you've got to look at many things that happen through the lens of God's sovereign will.
If you're a disciple of Jesus, God has saved you, and he's promised you he'll work through you to accomplish his will.
We don't have all the answers, of course, and I have no idea why God allows some of the stuff that goes on around us.
But when I take my eyes off of him, I've noticed that my stress and anxiety levels increase.
For today's devotional thought, let me encourage you: Whatever's going on in your life right now—whether internal or external—commit it to the Lord.
Rejoice in him today.

"God will not permit man to have a knowledge of things to come; for if man had a foresight of his prosperity, he would become arrogant and careless; and if he had an understanding of his adversity, he would become listless and despairing" (Saint Augustine of Hippo).
For many years I have kept a log of my daily activities
I log things like where I've been, who I've seen, and what has happened in relationship to my work. Every now and then I review the record. As I get older, I find myself revisiting the past with greater frequency. I also find myself wondering about the future. What lies ahead?
You may wonder why I keep revisiting the past
The answer is that it helps me stay focused on the present and prepared for the future. Who among us will not be here in another year? Who will face declining health, a financial setback, or the loss of a loved one this year? Who will be blessed by the birth of a baby? Who will experience the joy of wedded bliss, or the heartbreak of divorce? Who will move into our community, and who will move away? I can't answer any of those questions, and yet I know they are all part of what the future holds.
How will we respond to what lies ahead?
Only time will tell! James wrote: Come now, you who say, "Today or tomorrow we will go into such and such a town and spend a year there and trade and make a profit"-yet you do not know what tomorrow will bring. What is your life? For you are a mist that appears for a little time and then vanishes. Instead you ought to say, "If the Lord wills, we will live and do this or that." As it is, you boast in your arrogance. All such boasting is evil (James 4:13-16).
It is not wrong to think about the future, but we must not exclude God from it
He is in control. We are not. It is only when we understand His sovereignty and power that we can face the future with hope and confidence. This life at best is brief. Whether blessings or burdens come our way, neither stay for long. Therefore, we will not boast of our blessings or bemoan our burdens. We will acknowledge the hand of God in all, and simply say, "Your will be done!"
Leave the future to God
It was George Macdonald who wrote: "No man ever sank under the burden of the day. It is when tomorrow's burden is added to the burden of today that the weight is more than a man can bear. Never load yourself so. If you find yourself so loaded, at least remember this: it is your own doing, not God's. He begs you to leave the future to him, and mind the present." Good advice! I wonder how many of us will heed it.
— Roger
MARCH 4, 2012