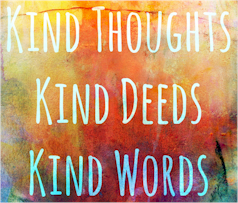 Podcast: Play in new window | Download
Text: Proverbs 12:5-6:  "The thoughts of the righteous are right, but the counsels of the wicked are deceitful. The words of the wicked are, "Lie in wait for blood," but the mouth of the upright will deliver them."
Thoughts are revealed, not hidden. Are they righteous or wicked?
Sometimes we think before we speak (or so we should); other times words just roll off of our tongues.  Based upon what we say, others can tell if we are righteous or wicked. See where your words fall and what they reveal of the thoughts that in your mind.
I. What are the thoughts of the righteous (Philippians 4:8)?
A. Whatever things are true
B. Whatever things are noble
C. Whatever things are just
D. Whatever things are pure
E. Whatever things are lovely
F. Whatever things are of good report
II. What are the counsels of the wicked?
A. Every thought of man's heart was only evil continually (Genesis 6:5).
B. The imagination of his heart was evil from his youth (Genesis 8:21).
C. They lie in wait to shed blood, lurking secretly for the innocent without a cause (Proverbs 1:10-11).
III. What are the words of the wicked?
A. "Lie in wait for blood (Proverbs 12:6)."
B. The LORD hates hands that have shed innocent blood (Proverbs 6:16-19).
IV. What does the mouth of the upright do?
A. It delivers them (Proverbs 12:6).
B. Jesus prayed, "And do not lead us into temptation, but deliver us from the evil one (Matthew 6:13)."
Wicked individuals think wicked thoughts and say wicked things, leading to wicked actions. Righteous individuals think good thoughts, say good things, and do good deeds. The wicked will enter eternal destruction (Revelation 21:8), while the righteous will enter into eternal life (Matthew 25:46).
What are we thinking, saying, and doing? Where will we spend eternity? Is change needed? Start by aligning your thoughts with God's Word, then accept His salvation.
---
Will we imitate the character of Diotrephes or Demetrius? The choice is ours.
"I wrote something to the church; but Diotrephes, who loves to be first among them, does not accept what we say. For this reason, if I come, I will call attention to his deeds which he does, unjustly accusing us with wicked words; and not satisfied with this, neither does he himself receive the brethren, and he forbids those who desire to do so, and puts them out of the church" (3 John 9-10 NASB).
Do you know Diotrephes? Have you seen his character? He is everywhere. He is at school, at work, even in the church. He is a child in adult disguise. He demands his way, or no way! He has an inflated view of himself. Nothing, and no one, is more important. He is center stage, or he walks off the stage.
Cross him and he goes on the attack. He will lie and spread idle gossip. Not content with his personal barrage of lies and insults, he will solicit others to join with him. If possible, he will drive you away, kick you out, or get you fired.
Diotrephes is not to be feared or tolerated, he is to be rebuked. Like any other bully, stand up to him and he will turn tail and run.
"Demetrius is well spoken of by everyone, and even by the truth itself. We also speak well of him, and you know that our testimony is true" (3 John 12 NIV).
The character of Demetrius can be found most everywhere, too! He is a selfless person always willing to help. Need a shoulder to cry on? He is there. Feeling blue? He knows just what to say. He has character. He has convictions which he will not compromise. He is admired and respected. He is everything we would like to be, but aren't.
We should remind ourselves that we are what we choose to be. John admonished: "Beloved, do not imitate what is evil, but what is good. The one who does good is of God; the one who does evil has not seen God" (3 John 11 NASB).
What will it be? Will we imitate the character of Diotrephes or Demetrius? The choice is ours. Choose the good character and start by modeling you life after Christ.
---
Old
-
G
E
L
N
D
J
J
R
1S
2S
1K
2K
1C
2C
E
N
E
J
P
P
E
S
I
J
L
E
D
H
J
A
O
J
M
N
H
Z
H
Z
M
New
-
M
M
L
J
A
R
1C
2C
G
E
P
C
1Th
2Th
1T
2T
T
P
H
J
1P
2P
1J
2J
3J
J
R
-
Topical
-
All
-
Archive
Text:  Genesis 37:1-50:26
Introduction
1. When we think of "the patriarchs", the following likely come to mind
a. Abraham, man of faith
b. Isaac, son of promise
c. Jacob, father of the twelve tribes of Israel
2. Yet consider this about the patriarch Joseph
a. More space in Genesis is devoted to him than the others
b. There is not a single word of reproof against Joseph
3. Indeed, the character of Joseph is worthy of careful study
a. His nobility of character, his purity of heart and life
b. His magnanimity as ruler and brother
4. Make him, more than any other of the Old Testament characters, an illustration of that type of man which Christ was to give to the world in perfection (ISBE)
Body
I. JOSEPH AS A SON IN CANAAN
A. HATED BY HIS BROTHERS
1. Telling on his brothers didn't help – Genesis 37:2
2. Favoritism by his father certainly hurt – Genesis 37:3-4
3. His dreams made it worse – Genesis 37:5-11
4. They eventually sold him as a slave – Genesis 37:12-36
a. Spared initially by Reuben who intended to free him – Genesis 37:21-22
b. Spared death by Judah, who suggested slavery instead – Genesis 37:26-27
B. FAITHFUL TO HIS FATHER
1. Some children rebel against their parents to win approval from their siblings
2. Joseph remained faithful to his father, willing to obey his wishes – Genesis 37:13
One might think such ill treatment, followed by separation from country and kin, would produce bitterness and hopeless in such a young man. Yet the character of Joseph really shines.
II. JOSEPH AS A SLAVE IN EGYPT
A. OVERSEER IN POTIPHAR'S HOUSE.
1. Blessed by God, Joseph found favor in Potiphar's eyes – Genesis 39:1-6
a. Though a young man, he proved industrious and trustworthy
b. He made the best of the situation, and God blessed him and Potiphar
2. Handsome in appearance, Joseph was tempted by Potiphar's wife – Genesis 39:6-20
a. She tried time and again to seduce him
b. He resisted, out of faithfulness to Potiphar and God – Genesis 9:8-9
c. Her advances spurned, she spitefully accuses him wrongfully
1) Angering her husband
2) Resulting in his imprisonment
B. OVERSEER IN PHARAOH'S PRISON
1. Blessed by God, Joseph is favored by the keeper of the prison – Genesis 39:21-23
a. Placed in charge of the other prisoners, with complete trust
b. Prospered in his new role by God, who was with him
2. Interpreter of dreams, Joseph is forgotten then remembered – Genesis 40:1-41:36
a. He interprets the dreams of the butler and the baker
1) Acknowledging God as the interpreter – Genesis 40:8
2) The dreams are fulfilled, yet Joseph was forgotten – Genesis 40:20-23
b. He interprets the dreams of Pharaoh
1) Again acknowledging God as providing the answer Genesis 41:16,25,32
2) Offering advice in regards to the dreams' fulfillment – Genesis 41:33-36
Falsely accused, then forgotten by man, many might wonder "Why bother to be righteous?" But Joseph maintained his integrity and was not forgotten by God. Just as he found favor in the eyes of Potiphar and the keeper of the prison, so he enjoyed favor in the eyes of Pharaoh
III. JOSEPH AS A PRINCE IN EGYPT
A. WISE IN HIS SERVICE TO PHARAOH
1. At the age of thirty, Joseph is exalted to rule over Egypt – Genesis 41:38-46
2. His wisdom manifested in his administration
a. Showing foresight during the years of plenty – Genesis 41:47-49
b. Showing shrewdness during the years of famine – Genesis 41:53-57; 47:13-26
3. Mindful of God's blessings – cf. Genesis 41:50-52
B. MERCIFUL IN HIS TREATMENT OF HIS BRETHREN
1. Finally reunited with his brothers and father – Genesis 42:1-45:15
2. Arranged for them to live in Goshen – Genesis 46:16-20, 28-34; 47:1-12
3. Reassured his brothers that he has forgiven them
a. When he first revealed himself to them – Genesis 45:4-8
b. When their father Jacob died – Genesis 50:15-21
C. BELIEVING IN THE PROVIDENCE OF GOD
1. That God could make good things come out of evil intentions – Genesis 50:20
2. That God would keep His promises made to His people – Genesis 50:24-25
Conclusion
1. In the life and story of Joseph, we see the value of a character
a. Centered in faith and trust in God
b. Devoted to serving God and man with honor and dependability
c. Unwilling to be deterred by the hatred, betrayal, and forgetfulness of others
d. Willing to forgive the wrongs committed by others
e. Able to see the big picture, God's wonderful workings in the affairs of men
2. This noble character can be useful in all the seasons of life
a. As a youth, tempted and tried with no help from family or friend
b. As a mature individual, charged with important responsibilities
c. As an aged person, knowing that death is imminent
May the character of Joseph serve to inspire us to develop our character as well, that in some small way we too can be: "..an example to the believers in word, in conduct, in love, in spirit, in faith, in purity." (1 Timothy 4:12)
Certainly this is the case with the patriarch Joseph!