Podcast: Play in new window | Download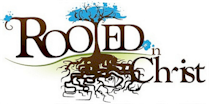 Text: 1 Peter 5:6-11
Whenever a person is new to something, they need to "get established." Maybe one moves to a new town, and needs to find a home, job, and/or source of transportation. One can feel all alone, or very weak. One may even ask the right decision was made.
The best decision we can make is to become a Christian! We shouldn't fear anything, or that we are alone; rather, there is someone there with us to establish (confirm, strengthen, help) us.
I. God will establish us.
A. Peter said that God would "perfect, establish, strengthen, and settle" us (1 Peter 5:10).
B. Paul said that He is able to establish us according to the gospel and the preaching of Jesus Christ (Romans 16:25-27).
C. He will establish and guard us from the evil one (2 Thessalonians 3:3).
II. We need to be established:
A. Establish ourselves in the faith (1 Thessalonians 3:1-5).
B. Establish our hearts before God (1 Thessalonians 3:13; James 5:8).
C. Establish ourselves in every good word and work (2 Thessalonians 2:17).
Have we been established? Are we rooted, grounded, and getting stronger in the faith? Are our hearts right before God? Are we good examples in word and deed? Have we heard and been obedient to God's Word?
---