Posts
Powered by GTranslate - multilingual website solutions.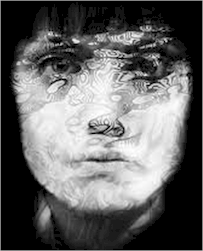 Your reflection reveals you and shows where you need to improve.
We often look at our reflection. At times we may see ourselves reflected in water; other times we look in a mirror. Are you fully satisfied with what you see in your reflection, or do you need change? Do you need to fix or improve something in order to be satisfied with what you observe?
Proverbs 27:19: "As in water face reflects face, so a man's heart reveals the man." Your reflection reveals your heart.
James 1:23-25: "For if anyone is a hearer of the word and not a doer, he is like a man observing his natural face in a mirror; for he observes himself, goes away, and immediately forgets what kind of man he was. But he who looks into the perfect law of liberty and continues in it, and is not a forgetful hearer but a doer of the work, this one will be blessed in what he does." Keep your reflection in mind.
Hebrews 4:12: "For the word of God is living and powerful, and sharper than any two-edged sword, piercing even to the division of soul and spirit, and of joints and marrow, and is a discerner of the thoughts and intents of the heart." God's Word truly reveals your reflection.
Putting the aforementioned verses together, we must look deep into ourselves. We must be honest with ourselves about what we see. Is the Word of God there? When we look deep into the word of God, do we see a description of ourselves? Does your reflection truly show the Word of God the way you want it to?
Old
-
G
E
L
N
D
J
J
R
1S
2S
1K
2K
1C
2C
E
N
E
J
P
P
E
S
I
J
L
E
D
H
J
A
O
J
M
N
H
Z
H
Z
M
New
-
M
M
L
J
A
R
1C
2C
G
E
P
C
1Th
2Th
1T
2T
T
P
H
J
1P
2P
1J
2J
3J
J
R
-
Topical
-
All
-
Archive
Text: 1 Corinthians 11:23-30
Introduction
1. An act of worship in which we engage each Sunday is The Lord's Supper
a. Known also as The Communion (1 Corinthians 10:16) and The Breaking Of Bread (Acts 2:42)
b. Today, some refer to it as The Eucharist, from the Greek eucharisteo, "giving of thanks", which Christ did at the time of its institution – Matthew 26:26-27
2. It is a simple act, in which those who are Christians
a. Partake of unleavened bread
b. Drink of the fruit of the vine
3. It is an important act, one that we should understand why we do it, lest our participation be
a. Meaningless to us
b. Displeasing to God
c. Detrimental to us – cf. 1 Corinthians 11:27
4. Therefore it behooves all Christians, especially those new in the faith, to be well acquainted with the meaning and practice of the Lord's Supper.
Body
I. THE MEANING OF THE SUPPER
A. IT IS A MEMORIAL
1. Note Paul's account as given by the Lord Himself – 1 Corinthians 11: 23-25
a. We eat the bread in memory of His body
b. We drink the cup (fruit of the vine) in memory of His blood
2. We therefore commemorate the death of Jesus on the cross – Matthew 26:28
a. Whose death make the new covenant possible – Hebrews 9:16
b. Whose blood was shed for the remission of sins – Ephesians 1:7
3. As the Passover was a memorial commemorating Israel's deliverance from Egypt through the blood of the lambs on the door post, so the Supper is a memorial of our Lord's death who makes our deliverance from the bondage of sin possible
B. IT IS A PROCLAMATION
1. We proclaim our faith in the power of the Lord's death – 1 Corinthians 11:26a
a. That His death was indeed for our sins
b. If we don't believe He died for our sins, why keep the Supper?
2. We also proclaim our faith in the Lord's return – 1 Corinthians 11:26b
a. For it is to be done "till He comes"
b. If we don't believe He is coming, then why keep the Supper?
3. Thus the Lord's Supper looks forward as well as backward, and will ever be observed by His disciples who trust in His redemption and anticipate His return!
C. IT IS A COMMUNION
1. A fellowship or sharing in the blood of Christ – 1 Corinthians 10:16a
a. As we partake, we commune with the blood of Christ
b. Perhaps in the sense of reinforcing blessings we enjoy through the blood of Christ – 1 John 1:7,9
2. A fellowship or sharing in the body of Christ – 1 Corinthians 10:16b-17
a. As we partake, we commune with the body of Christ
b. Perhaps in the sense of reinforcing fellowship together in the body of Christ (i.e., the church), as we break bread together
3. The extent to which we share in the body and blood of the Lord as we partake may be uncertain, but dare we neglect whatever may be the benefits of that communion?
II. THE OBSERVANCE OF THE SUPPER
A. TO BE DONE WITH REVERENCE
1. That is, "in a worthy manner" – 1 Corinthians 11:27, 29
a. The KJV says "worthily", which some have misunderstood – 1 Corinthians 11:27 KJV; 1 Corinthians 11:29 KJV
b. It is an adverb, describing how we take it, not whether we are worthy (none are truly worthy)
2. With respect for the supreme price Jesus paid for our sins
a. The cruel torture and humiliation of His physical body
b. The spiritual anguish suffered as Jesus bore the punishment for our sins ("My God, My God, Why have You forsaken Me?")
3. Failure to observe with proper reverence brings condemnation – 1 Corinthians 11:27, 29
a. One will be guilty of the body and blood of the Lord
b. One will eat and drink judgment to himself
4. To make light of this memorial puts one in the same category as those who mocked Him as He hung on the cross!
B. TO BE DONE WITH SELF-EXAMINATION
1. Such as reflecting upon one's spiritual condition – 1 Corinthians 11:28
2. Are we living in a manner that shows appreciation for His sacrifice?
a. By accepting the grace of God in our lives? – cf. 2 Corinthians 5:18-6:1
b. By living for Jesus who died for us? – cf. 2 Corinthians 5:14-15; Galatians 2:20
3. Or are we by willful sinning, guilty of having:
a. "trampled the Son of God underfoot"?
b. "counted the blood by which [we were] sanctified a common thing"?
c. "insulted the Spirit of grace"? – cf. Hebrews 10:26-29
4. Do we, by refusing to repent of our sins, "crucify again for themselves the Son of God, and put Him to an shame"? – cf. Hebrews 6:4-6
5. In one sense, the Supper is a very private matter between a Christian and his or her God; a time to reflect on the past and to resolve for the future
C. TO BE DONE WITH OTHER CHRISTIANS
1. There is ample indication the Supper is designed to be a communal meal
a. The disciples "came together" to break bread – Acts 20:7
b. When they came together, they were to "wait for one another" – 1 Corinthians 11:33
c. Partaking together of "one bread", they demonstrate they are "one bread and one body" – 1 Corinthians 10:17
d. We commune not just with the Lord, but with one another
D. TO BE DONE OFTEN
1. The Biblical evidence is that it was done weekly
a. Christians came together on the first day of the week to "break bread" – Acts 20:7
b. Other indications of a weekly observance:
1) The church at Corinth was coming together to eat the Lord's Supper, though they were abusing it – cf. 1 Corinthians 11:17-22
2) Instructions concerning the collection suggest their coming together was on the first day of the week – 1 Corinthians 16:1-2
c. Following the divinely approved example of Christians in the Bible, we know God approves of a weekly observance on the first day of the week
2. The earliest historical evidence outside the Bible confirms the day and frequency
a. The Didache (ca. 95 A.D.) indicates Christians were to come together on the first day of the week to break bread – Didache 14:1
b. Justin Martyr (ca. 150 A.D.) records how Christians assembled on Sunday and partook of the Supper – Apology I, 67
c. "…the early church writers from Barnabas, Justin Martyr, Irenaeus, to Clement of Alexandria, Origen and Cyprian, all with one consent, declare that the church observed the first day of the week. They are equally agreed that the Lord's Supper was observed weekly, on the first day of the week." – B. W. Johnson, People's New Testament
3. Religious scholars confirm this was the practice
a. "As we have already remarked, the celebration of the Lord's Supper was still held to constitute an essential part of divine worship every Sunday, as appears from Justin Martyr (A.D. 150)…" – Augustus Neander (Lutheran), History Of Christian Religion And Church, Vol. I, p. 332
b. "This ordinance (the Lord's Supper) seems to have been administered every Lord's day; and probably no professed Christian absented themselves…" – Thomas Scott (Presbyterian), Commentary On Acts 20:7
c. This also is an important example of weekly communion as the practice of the first Christians." -A.C. Hervey (Episcopalian), Commentary On Acts 20:7
d. "It is well known that the primitive Christians administered the Eucharist (the Lord's Supper) every Lord's day." – P. Doddridge ( Congregationalist), Notes On Acts 20:7
4. Some believe that a weekly observance diminishes the importance of the Supper
a. Which is why they may do it monthly, quarterly, or annually?
b. But does the frequent practice of:
1) Assembling diminishing its value and importance?
2) Singing praises and offering prayers devalue their benefits?
3) Preaching and studying God's Word decrease their significance to our lives?
5. Our spiritual lives are dependent upon the value and benefits of our Lord's death on the cross; a weekly observance of the memorial helps us to live appreciatively and accordingly!
Conclusion
1. "The Lord's Supper" is a very special memorial of His death for our sins
a. Instituted by Jesus Himself, He asked His disciples to do it in His memory
b. Jesus told His disciples that He would not eat of the elements again until:
1) "…that day when I drink it new with you in My Father's kingdom." – Matthew 26:29
2) "…that day when I drink it new in the kingdom of God." – Mark14:25
3) "…it be fulfilled in the kingdom of God." – Luke 22:16
4) "…the kingdom of God shall come." – Luke 22:18
c. There are two plausible explanations for what Jesus means:
1) Some think it refers to Jesus having fellowship with us as we observe the Lord's Supper in the church, which is His kingdom – cf. 1 Corinthians 10:16-17
2) Others propose that it refers to the special communion we will have with Jesus in His Father's kingdom, spoken often in terms of a heavenly feast – cf. Isaiah 25:6-8; Matthew 8:11; 22:2-14; Luke 14:15-24; Revelation 19:9
2. The first Christians "continued steadfastly" in its observance
a. Just as they did in the apostles' doctrine, fellowship and prayer – Acts 2:42
b. Coming together on the first day of the week for that very purpose – Acts 20:7
3. Christians today should never lose sight of its significance for us
a. A constant reminder of the great sacrifice Jesus paid for our sins
b. A communion or sharing of the body and blood of the Lord
c. A time for self-examination and rededication of our service to the Lord
d. A means for building fellowship with one another in the body of Christ
4. May such thoughts encourage us to never neglect opportunities we have to observe the Lord's Supper, but to continue steadfastly and in so doing "proclaim the Lord's death till He comes."
Old
-
G
E
L
N
D
J
J
R
1S
2S
1K
2K
1C
2C
E
N
E
J
P
P
E
S
I
J
L
E
D
H
J
A
O
J
M
N
H
Z
H
Z
M
New
-
M
M
L
J
A
R
1C
2C
G
E
P
C
1Th
2Th
1T
2T
T
P
H
J
1P
2P
1J
2J
3J
J
R
-
Topical
-
All
-
Archive
Text: James 1:1-4
Introduction
1. Not everybody who grows old, grows up; there is a vast difference between AGE and MATURITY
2. Ideally, the older we are, the more mature we should be; but too often the IDEAL does not become the REAL!
3. The result is problems. Problems in personal lives, in homes, and in churches.
a. Problems in these areas are caused by immaturity more than by anything else
b. If Christians would just grow up, they would become VICTORS instead of VICTIMS
4. The Epistle of James was written to help us understand and attain spiritual maturity:
a. "…that ye may be perfect and entire, wanting nothing." (James 1:4)
b. Or as translated by J. B. Phillips: "…any you find you have become men of mature character, men of integrity with no weak spots."
5. With this lesson, we shall begin a series of expository lessons based upon The Epistle of James, which I hope will help us all to reach this goal of spiritual maturity!
6. Beginning a study of a book of the Bible is something like preparing for a trip…you like to know ahead of time:
a. Where you are going
b. What you can expect to see
c. So perhaps the best way to launch a study of The Epistle of James is to answer some important questions
Body
I. WHO WAS JAMES?
A. SEVERAL MEN BORE THIS NAME IN NEW TESTAMENT HISTORY
1. James, son of Zebedee and brother of John
a. A fisherman, he was called by Christ – Matthew 4:17-22
b. Together with John, they were nicknamed "Sons of Thunder" because of their impulsiveness – Mark 3:17 with Luke 9:51-56
c. Killed by Herod in 44 A.D. – Acts 12:1-2
2. James, son of Alphaeus
a. Another of the apostles – Matthew 10:3; Acts 1:12
b. Very little is known about him
c. There is no indication that this James wrote the epistle
3. James, father of Judas the apostle
a. He is even more obscure
b. One of the few references to him is found in Luke 6:16
4. James, the brother of our Lord
a. He is the most likely candidate for the author of this epistle
b. Even though he humbly identifies himself only as "a servant of God and of the Lord Jesus Christ" – James 1:1
c. That Jesus had a brother named James is evident – Matthew 13:55
1) Who at first did not believe in Jesus – John 7:5
2) But after the resurrection of Jesus and an appearance by Jesus to him, he became a disciple – 1 Corinthians 15:7; Acts 1:14
3) Eventually becoming a leader of the church in Jerusalem – Galatians 2:9
a) When Peter was delivered from prison, he sent a special message to James – Acts 12:17
b) He played an important role in the conference at Jerusalem – Acts 15:13-33
c) When Paul visited Jerusalem, it was to James that he brought greetings – Acts 21:18-19
B. WHAT KIND OF MAN WAS JAMES?
1. He must have been a deeply spiritual man to gain such prominence in the church at Jerusalem.
2. Tradition tells us that he was a man of prayer
a. This may explain the emphasis on prayer in his letter
b. It was said that he prayed so much, his knees were as hard as a camel's!
3. Again, tradition tells us that James was martyred in 62 A.D.
a. That he was cast down from the temple, and then beaten to death with clubs
b. That as he died, he likewise prayed "Father, forgive them, for they know not what they do."
II. TO WHOM DID JAMES WRITE THIS EPISTLE?
A. "TO THE TWELVE TRIBES WHICH ARE SCATTERED ABROAD" (James 1:1)
1. James wrote to Jews living outside the land of Palestine
a. "Twelve tribes" most probably refers to people of Israel, the Jewish nation – Acts 26:6-7
b. Since the Assyrian and Babylonian captivities, many of the Jews were scattered throughout different nations – Acts 2:5-11
2. James wrote his letter to Christian Jews
a. At least nineteen times he addresses them as "brethren"
b. That these were brethren "in the Lord" and not just brethren "in the flesh" is evident from James 2:1
B. IT IS LIKELY THAT MANY OF THESE CHRISTIAN JEWS WERE POOR AND OPPRESSED
1. Being Jews, they would often be rejected by Gentiles
2. Being Christian Jews, they would also be rejected by many of their own countrymen
3. The letter indicates that most of these believers were poor, and some were being oppressed by the rich – James 2:6-7
III. WHY DID JAMES WRITE THIS EPISTLE?
A. THE EPISTLE SUGGESTS THAT PEOPLE WERE HAVING PROBLEMS IN THEIR PERSONAL LIVES AND IN THE CHURCH
1. They were going through difficult trials
2. They were facing temptations to sin
3. They were hearers, but not necessarily doers
4. Some were catering to the rich, others were oppressed by the rich
5. Some were competing for positions in the church
6. Improper use of the tongue was a problem, as was worldliness
7. Some were straying from the faith
B. THESE PROBLEMS ARE NOT MUCH DIFFERENT FROM THOSE OFTEN BESETTING CONGREGATIONS TODAY!
1. Are there not in churches people who are suffering for one reason or another?
2. Are there not members who talk one way, but walk another?
3. Is not worldliness a serious problem?
4. Are there not Christians who cannot control their tongues?
5. It appears that James is dealing with very "up-to-date" problems!
C. BUT JAMES WAS NOT DISCUSSING AN ARRAY OF UNRELATED PROBLEMS
1. All of these problems had a common cause: SPIRITUAL IMMATURITY
a. These Christians were in need of "growing up"
b. Look again at some the problems dealt with and you can see that each one of them is characteristic of little children:
1) Impatience in difficulties – James 1:1-4
2) Talking but not living the truth – James 2:14ff
3) Lack of control over the tongue – James 3:1ff
4) Fighting and coveting – James 4:1ff
5) Collecting material "toys" – James 5:1ff
2. This gives us a strong hint as to the basic theme of this epistle: MATURITY IN CHRISTIAN LIFE
a. In fact, James uses the word "perfect" several times, a word that means "mature, complete"
b. By the expression "a perfect man" (3:2), James did not mean a sinless man, but rather one who is mature, balanced, one who is "grown-up"
D. AND SO JAMES WRITES TO FULFILL A GREAT NEED: THAT OF SPIRITUAL MATURITY
1. Spiritual maturity is one of the greatest needs in churches today
a. God is looking for mature men and women to carry on His work, and sometimes all He can find are little children who cannot even get along with each other!
b. As one person said, "Too many churches are playpens for babies instead of workshops for adults."
2. James wrote to meet this need, so his epistle is very RELEVANT today!
IV. HOW CAN WE GET THE MOST OUT OF THIS EPISTLE?
A. FIRST, WE MUST BE "BORN AGAIN"
1. Apart from spiritual birth there can be no spiritual maturity
2. James writes with assumption his readers have been born again – James 1:18
3. This "rebirth" is brought about by obedience to the Word of God – 1 Peter 1:22-23
4. It involves being "born again of water and Spirit" (John 3:5), traditionally understood to refer to baptism – Mark 16:16; Titus 3:5
5. So to benefit the most of this study, we must have been born again through obedience to the truth – Acts 2:38-39
B. SECOND, WE MUST HONESTLY EXAMINE OURSELVES IN THE LIGHT OF GOD'S WORD
1. James compares the Word of God to a mirror – James 1:22ff
2. As we study the Word…
a. We are looking into the divine mirror
b. And seeing ourselves as we really are
3. We must be honest about what we see and not merely glance at the image and walk away
C. THIRD, WE MUST "OBEY" WHAT GOD TEACHES, NO MATTER THE COST
1. We must be "doers" of the Word, and not "hearers" only
2. The "blessing" does not come in STUDYING the Word, but in DOING the Word – James 1:25
D. FOURTH, WE MUST BE PREPARED FOR SOME EXTRA TRIALS AND TESTING
1. Whenever we are serious about spiritual growth, the ENEMY gets serious about opposing us!
2. But if you wish to develop patience, you should expect some trials – James 1:3
3. However, in the end it will be worth it! – James 1:12
E. FINALLY, WE MUST MEASURE OUR SPIRITUAL GROWTH BY THE WORD OF GOD
1. We should not measure ourselves by comparing ourselves to other Christians -2Co 10:12
2. But by the WORD OF GOD, and by the SON OF GOD!
Conclusion
1. Remember, not everyone who grows old, grows up
a. There is often a vast difference between age and maturity
b. Just because a Christian has been saved 10, 20, or 60 years does not guarantee that he or she is mature in the Lord
2. Mature Christians are:
a. Happy Christians, despite the trials they face
b. Useful Christians, overcoming the temptations that cross their path
c. Christians who help encourage others and build their local churches
3. As we study James together, may we with God's help grow and mature together