Posts
Powered by GTranslate - multilingual website solutions.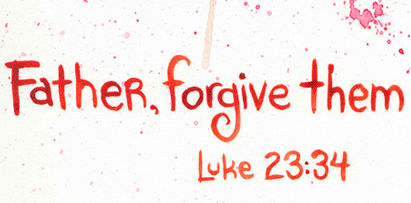 The words of a dying man are very moving.
His words could be of great wisdom and value to those who are willing to listen. Perhaps a hidden secret is revealed; a timeless truth is given; advice is hoped to be taken and used. In some cases, a request is made.
As Jesus was crucified, He said: "Father, forgive them, for they do not know what they do (Luke 23:34)." Imagine that the very ones that put Him on the cross are the very ones He was willing to forgive. They did not know what they were really doing, but Jesus did! He died for them so that their sins might be taken away.
After Jesus was risen, He commanded His apostles to preach the gospel throughout the world (Matthew 28:19-20; Mark 16:15-16). Sometimes that gospel was given, but it was not well received. Stephen quickly learned this as those from the Synagogue of the Freedmen disputed with him, leading to his stoning. As he knew he was a dying man, he cried: "Lord, do not charge them with this sin (Acts 7:60)." Imagine that! Just like Jesus, Stephen was willing to forgive them for what they were doing!
Yes, other last words may be those of forgiveness. After all, Jesus wants to love and forgive others. He said, "But I say to you, love your enemies, bless those who curse you, do good to those who hate you, and pray for those who spitefully use you and persecute you (Matthew 5:44)."
Sometimes we need to seek forgiveness for ourselves or forgive others. Sometimes we need to give others a blessing. Sometimes we need to do good for people. Sometimes we need to pray. Take action now. Don't wait until it's too late! Don't wait until you are a dying man to save yourself and forgive others.
---